Bells
Let the Dom Tower sing
The 14 swinging bells and the 50 bells of the carillon give the Dom Tower its iconic voice.
Swinging bells
Fourteen swinging bells hang halfway up the Dom Tower and weigh a whopping 32,000 kilos. These bells are rung by hand each Sunday, during every religious holiday and on special occasions. It takes 26 people to ring all the bells at the same time. Quite a feat and a unique job, expertly handled by the Utrecht Bellringers Guild (UKG) since 1979. The guild is a passionate, close-knit group of enthusiasts.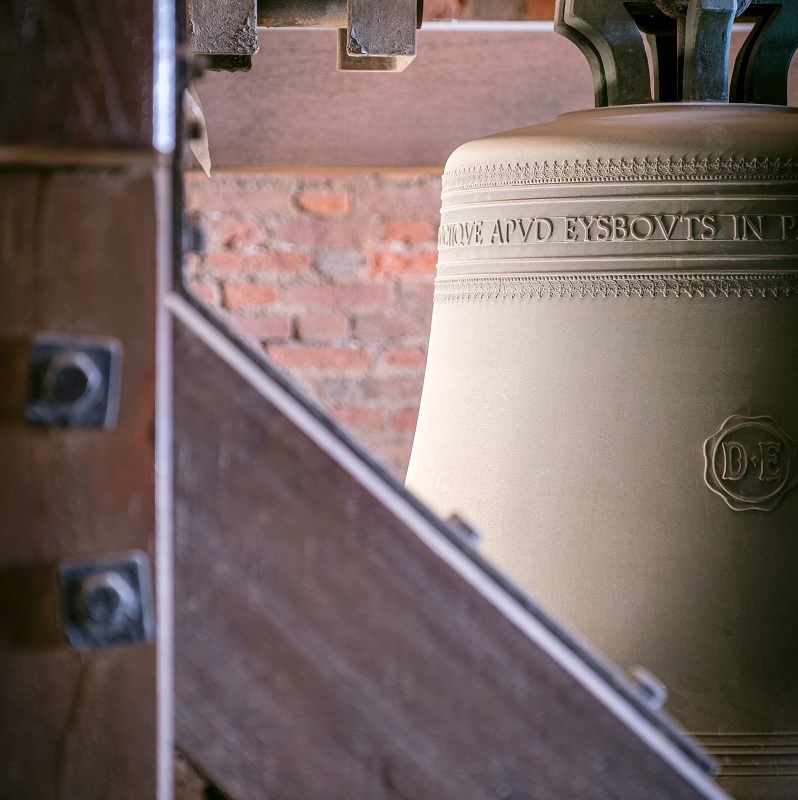 Did you know...
...the first carillonneur of the Dom Tower was blind?
The carillon and carillonneur
Stroll through Utrecht on a Saturday morning and you will hear well-known melodies coming from the Dom Tower, some 80 metres above the city streets, as carillonneur Malgosia Fiebig plays the 50-bell carillon. Malgosia (41), is the 17th city carillonneur since 1623. Each week, her audience would fill a large concert hall! She plays pieces by classical masters alongside modern songs by groups like ABBA, Stromae and the Beatles. In 2016, the bells were heard around the world when Malgosia played her interpretation of 'Space Oddity' after David Bowie passed away. A passer-by happened to film her performance and shared it on the internet.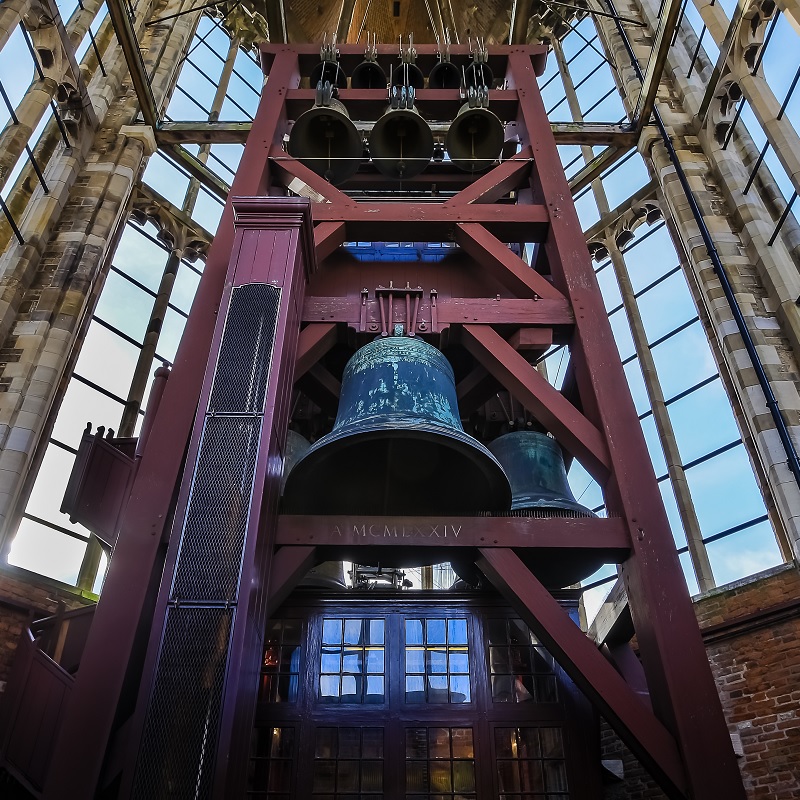 Prices
The Dom Tower is open all year round. In addition to our guided tour in the summer, we regularly organize other activities and special tours in the tower. Check our agenda for more.
Ticketing
Book tickets with ease for your staircase tour in advance via our online ticket shop or the Tourist Information Centre at Domplein 9. This is also the starting point for guided tours of the Dom Tower. Please note: it is not allowed to take (hand) bags into the Dom Tower. We provide free lockers for this.
Prices stairs
Basic
Adult
€12,50
Student/CJP/65+
€7,50
Child 4-12 year
€5,00
U-pas adult
€5,00
U-pas child
€2,50
Child 0-3 year
gratis
Combination tour 'Under & Up de Dom'
Discover 2000 years of Domplein from top to bottom in 60 minutes. You visit the excavation of DOMunder under the Domplein and then take the stairs or elevator up the Domtoren.
NB! This visit is only given in Dutch!
| | |
| --- | --- |
| Under & Up de Dom (with stairs) | €17,50 |
| Under & Up de Dom (with elevator) | €20,00 |
Combination Ticket Museum Speelklok – Dom Tower
Get a great deal by purchasing a combination ticket for a visit to both the Dom Tower and Museum Speelklok!
Please note: this combination ticket is valid for 7 days and is not available through our digital ticket shop. Tickets are only for sale at the cash desk of Museum Speelklok or in the Utrecht Winkel / VVV on Domplein 9.
| | |
| --- | --- |
| Adult | €20,00 |
| Child | €11,50 |